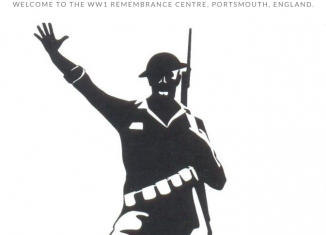 WWI Museum Visit – 19th September
Members and their guests are invited to a private tour of the WWI Museum by Charles Haskell. A one-hour guided tour includes unusual tales from WW1 and stories behind the exhibits plus time for any questions. Following this, people can then explore further on their own if they wish.
There are 9 steps to the museum so please consider this (flat and accessible once inside). There are no age limits but obviously some little ones may be a little too young for this type of museum.
There is no cost to the Society for Charles opening up for us especially, so I'm sure we can all make a generous donation on the evening.
Address for museum: Bastion 6 Airport Service Road, Portsmouth, Hampshire, PO3 5PJ
Please book through Eventbrite https://www.eventbrite.co.uk/e/wwi-museum-tour-tickets-49186592422